Report Builder is and add-on for wpDataTables that instantly creates documents and spreadsheets filling your templates with actual data.
Please note that Report Builder is an add-on for wpDataTables and requires its FULL version to run! You can purchase the full version of wpDataTables here.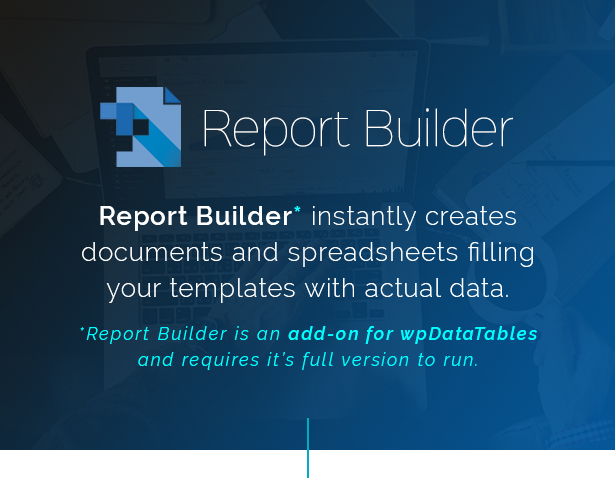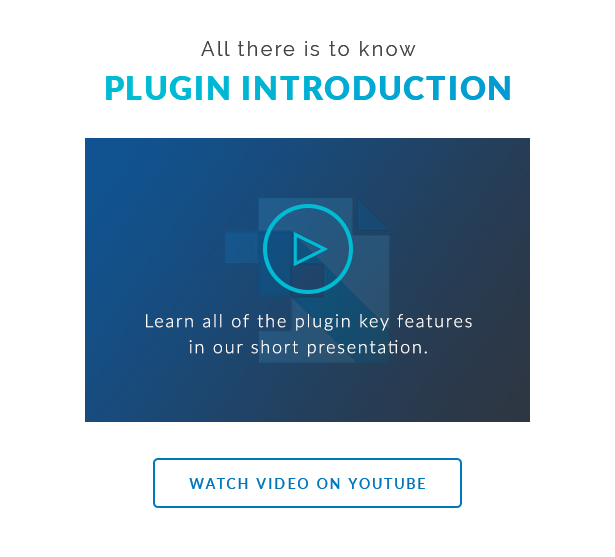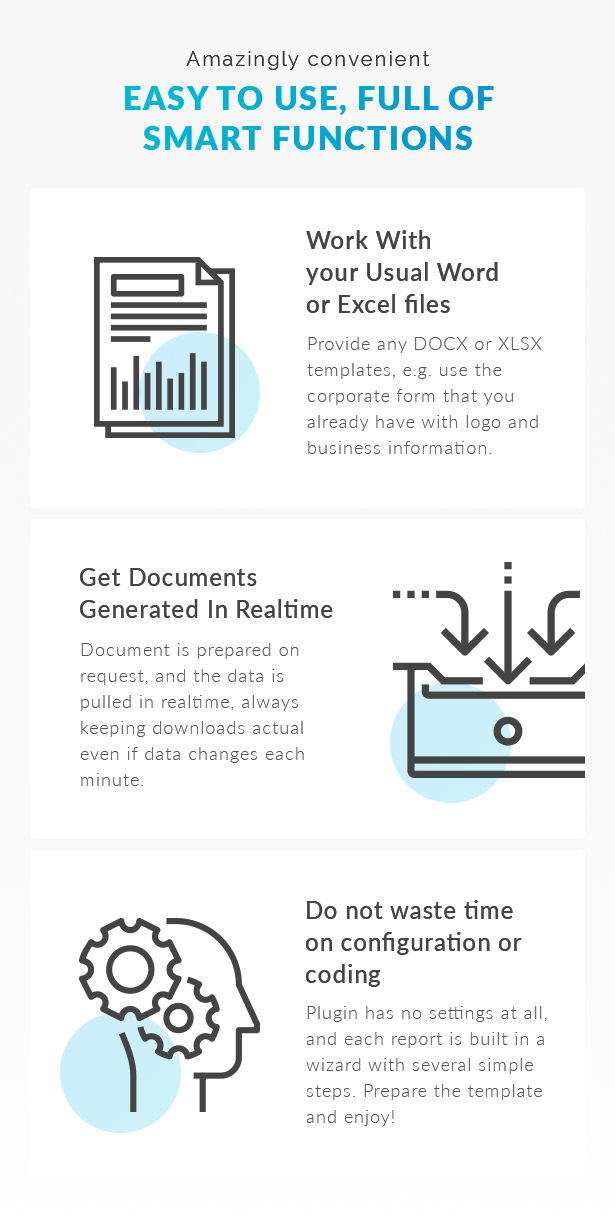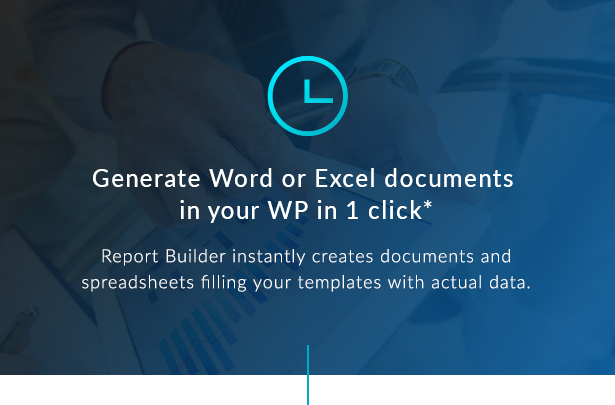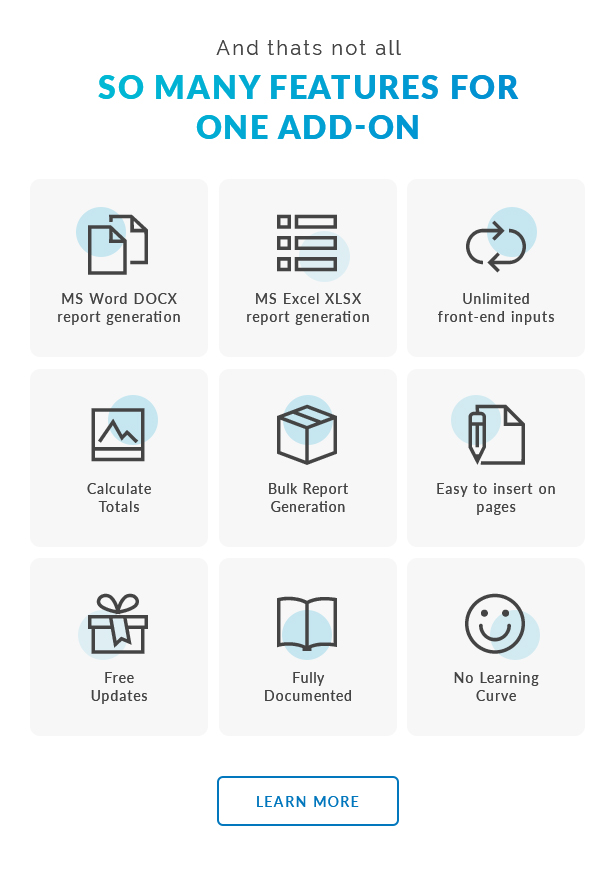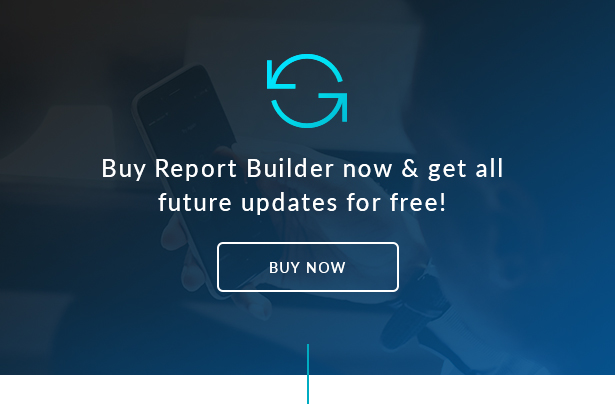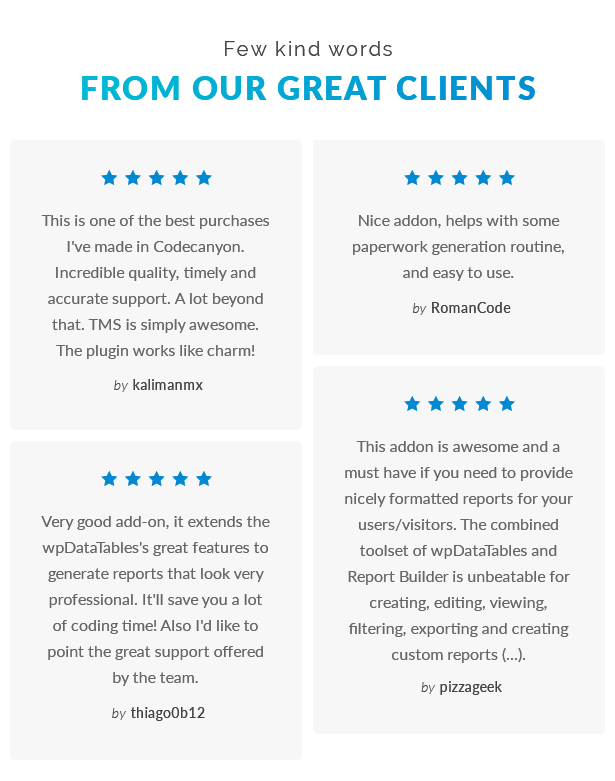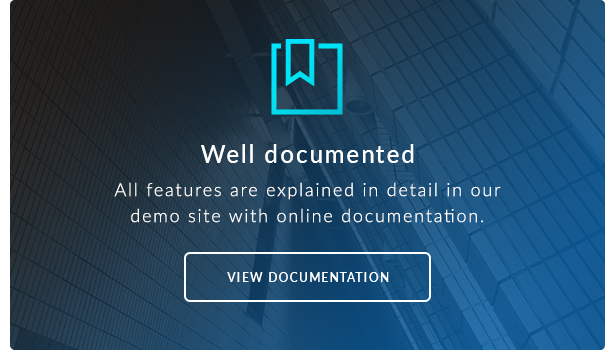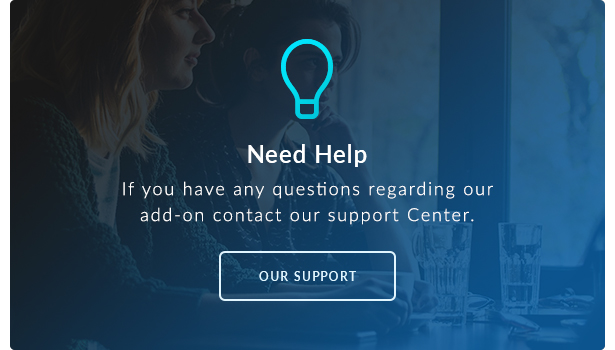 If you have a need to generate Word DOCX or Excel XLSX documents on your website filling them with actual data from database – Report Builder can automate this process for you. It uses wpDataTables as a data provider, and generates the documents on the fly.
Report Builder can be used to generate invoices, contracts, different stats and reports, transaction lists, welcome letters, commercial offers, statements, task trackers, exam lists, catalogs, and many more. See our examples gallery here.
Do not waste time on any configuration or coding.
Use your standard Word DOCX or Excel XLSX files, prepare templates in several minutes. See how
Get documents generated with realtime always filled in with actual data
Use data from front-end inputs in the generated documents.
Bulk generation of multiple documents in one click. See example
Allow downloads to local computer (from WordPress front-end and from admin panel) or save to Media library
Insert front-end inputs or download button using WordPress' Visual Editor or WPBakery Visual Composer.
All features are explained in detail in our demo site with online documentation with live examples.
Upgrade procedure
Go to your FTP and open WordPress plugins folder.
Delete the old Report Builder version folder.
Upload the new version of Report Builder (unzip if you downloaded it in ZIP format).
Go to WP-admin panel, open Plugins section.
Deactivate Report Builder, and then activate it again.
Do not delete the old version from wp-admin if you don't want to delete your reports!