Magento is the best choice when it comes to eCommerce website & BUYSHOP brings you the best features, functionality, design & clean code for creating an awesome websites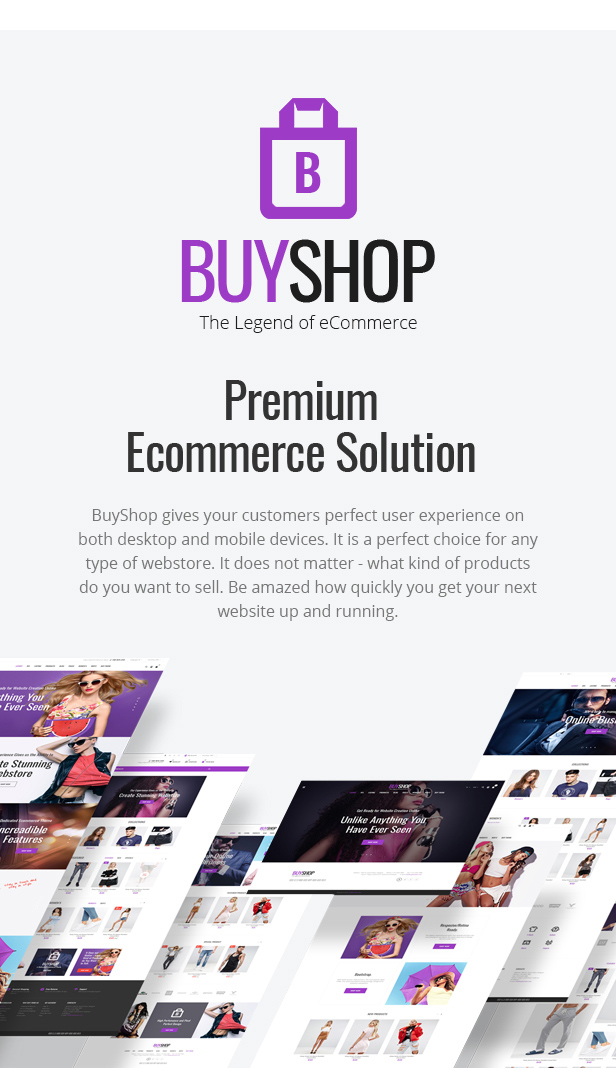 13+ Pre-Made Layouts
Magento is the world's leading eCommerce solution for building business websites. No matter what you're selling, with Magento and BUYSHOP you can create the most flexible website imaginable.
BUYSHOP comes with 13 premade layouts that take all the hard work out of establishing a look and feel for your new website. Each layout has been carefully designed and developed to provide your users with a rich, fluid and seamlessly buying experience, so that you can focus on maximising returns on every visit.
BUYSHOP is completely flexible and includes literally hundreds of variations on how you can update your product listings, page displays, blog layouts and even shopping carts.
9 Listing Variations
5 Product Page Variations
5 Blog Layouts
5 Gallery Variations
2 Shopping Cart Variations
With all of that instant customization at your fingertips you are virtually guaranteed a unique website every time. Customization is easy to use and flexible from colour palettes to font types and image galleries.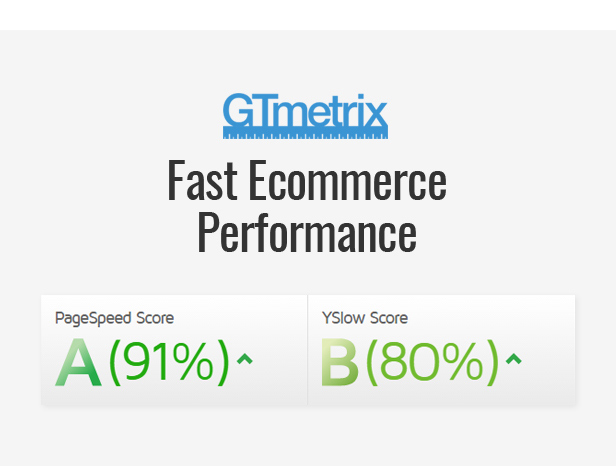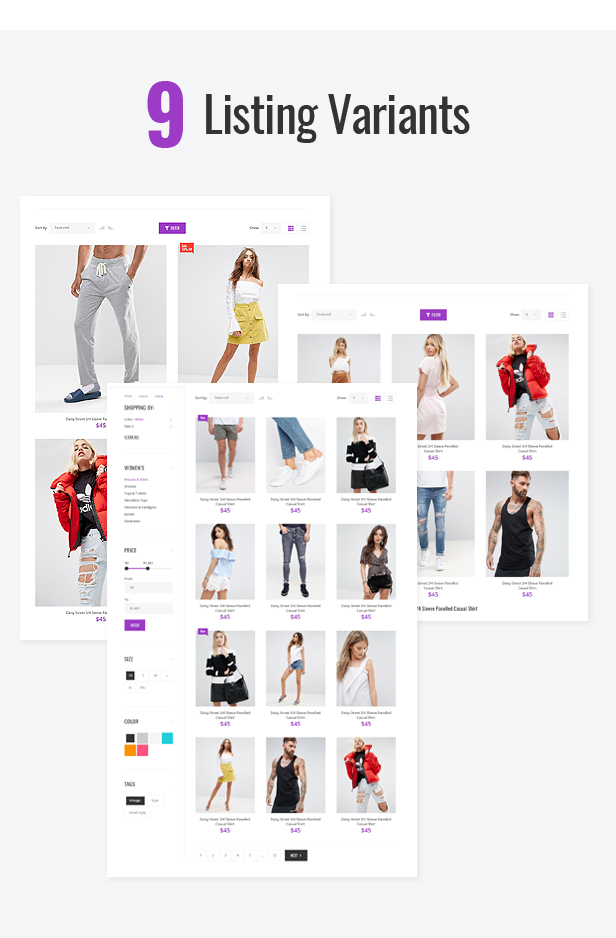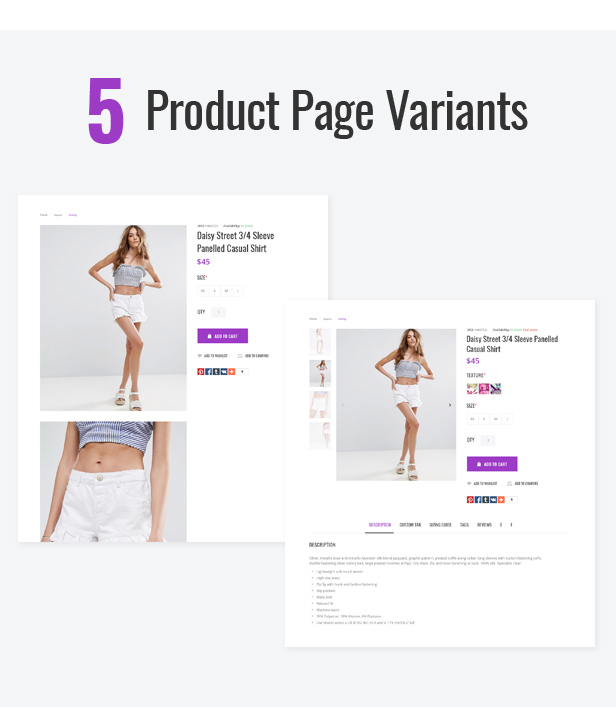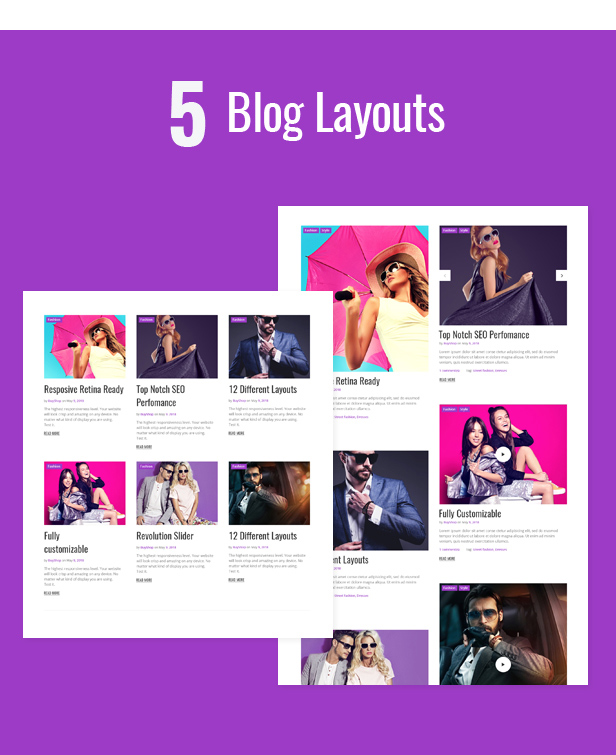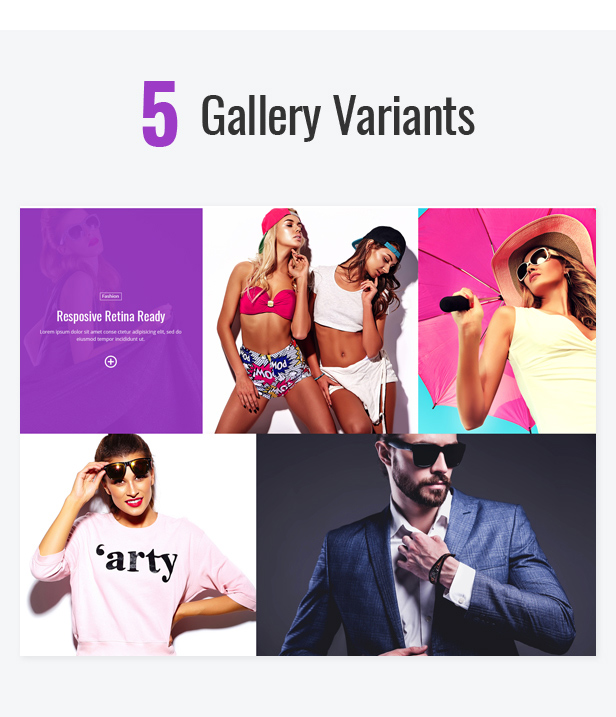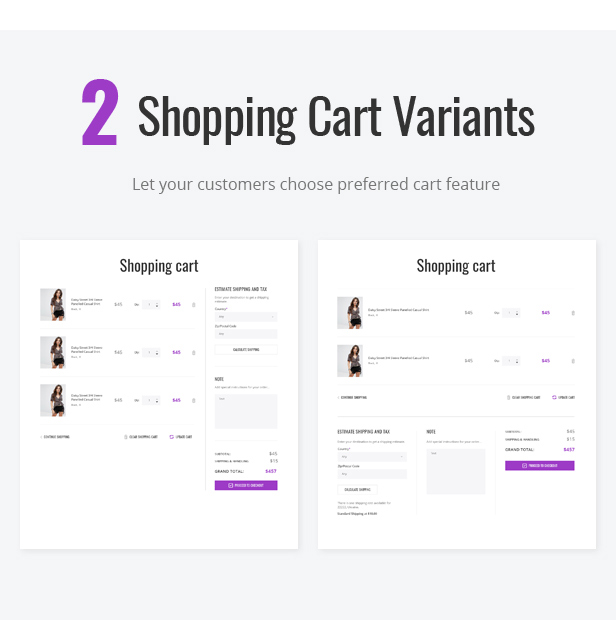 Powerful Admin Panel
If there is something you want to modify then the power you find in the BUYSHOP Admin Panel will serve you well.
With almost infinite customization possible you can update many elements from the one easy to use place, without knowing any code.
Rearrange your dashboard, create customer groups, update product attributes and take control of your marketing, taxes and reporting all from the familiarity of the Admin Panel.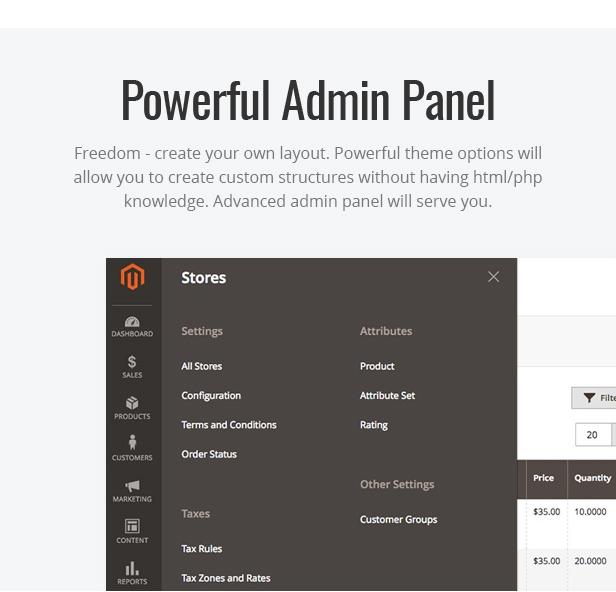 Powerful Extensions Included
Save heaps with these bundled Magento Extensions that take functionality to the next level.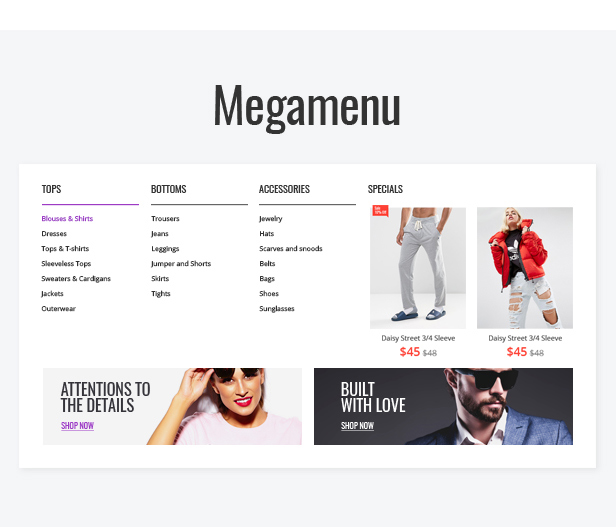 Improved Layered Navigation
This is one of the most trusted and widely used extensions for Magento because of what it can do!
Increase your user experience by creating a navigation experience that is intuitive and easy to use. With our Mega Menu and the power of this Ajax Layered Navigation extension you can create the ultimate in navigation experiences.
Included with your BUYSHOP purchase, save $139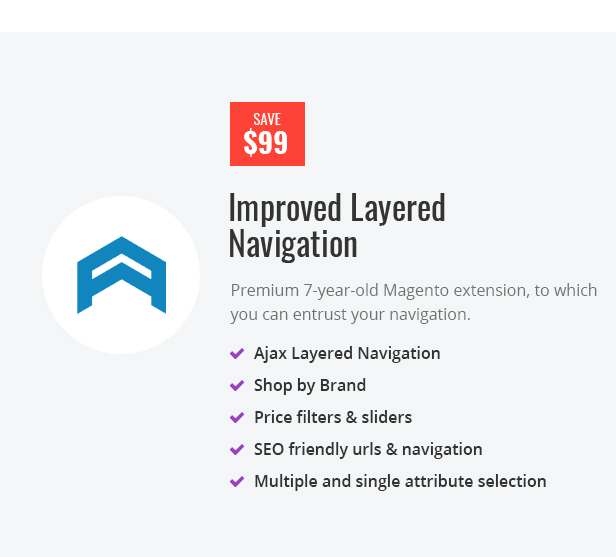 Slider Revolution
Well to quote, it's not just a Slider Extension, it's a new way to deliver ideas. And how aptly said! Slider Revolution gives you oodles of customizable ways to create beautiful information displays that animate, move and transform before your eyes.
Included with your BUYSHOP purchase, save $19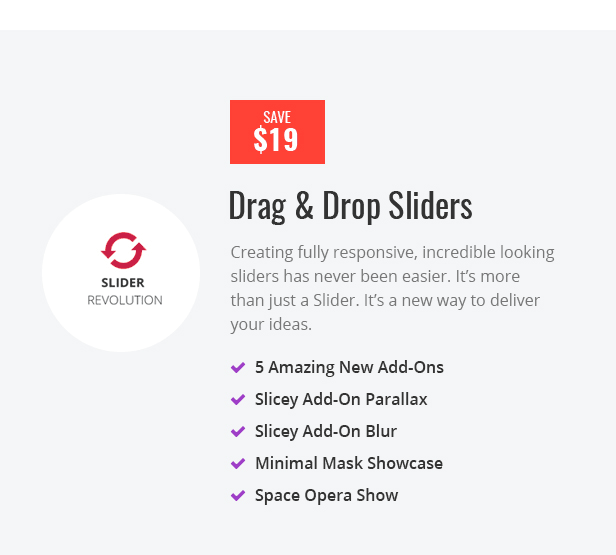 RTL
Having a globally successful website means you most likely market to customers in multiple languages. Which is why BUYSHOP has RTL configured and ready to roll for you new ecommerce website. Making multiple languages fully accessible with a few simple clicks.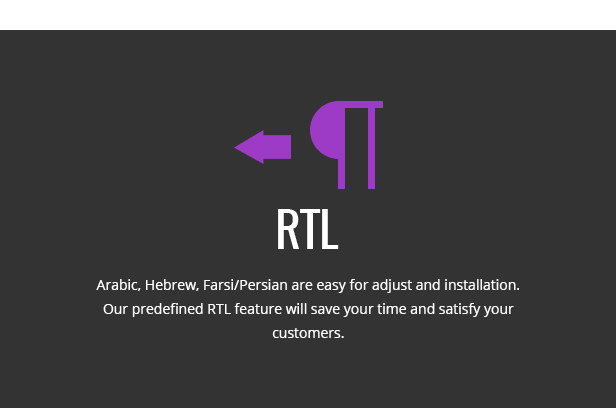 Blog
Having a regularly updated blog is a great way to build a mailing list or create more compelling content that your uses will love. With BuyShop you get a fully functioning Blog that includes multiple layouts to help style to suit your brand and loads of feature including Comments, subscriptions and integrated social sharing.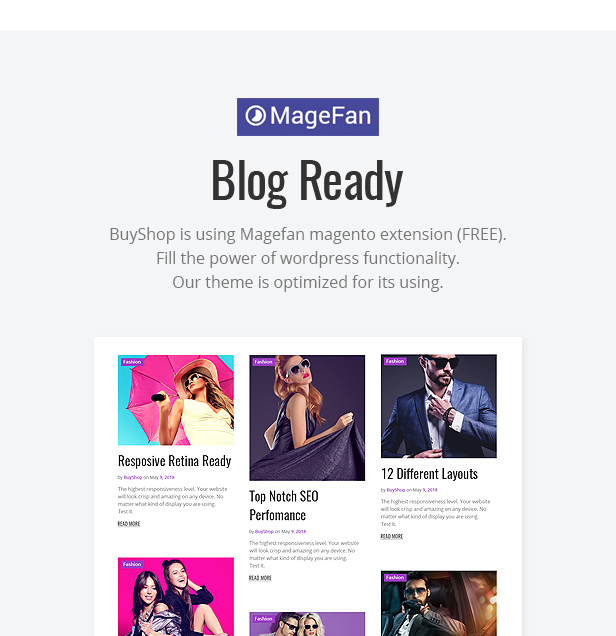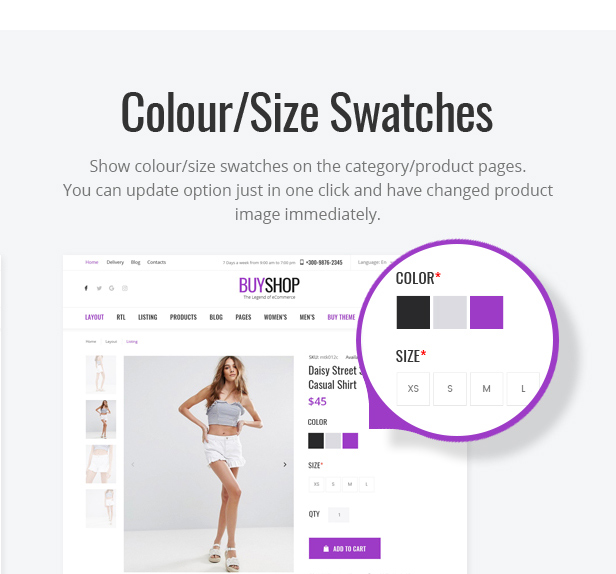 Instagram Shop
Increase your engagement with your Followers on Instagram with our integrated Instagram feed. Create more clicks to your accounts, boost traffic to your site, engage more with those who are already following you and interested in your products by adding an Insta-feed. It's an awesome way to spread the word via mouth of word online.